About us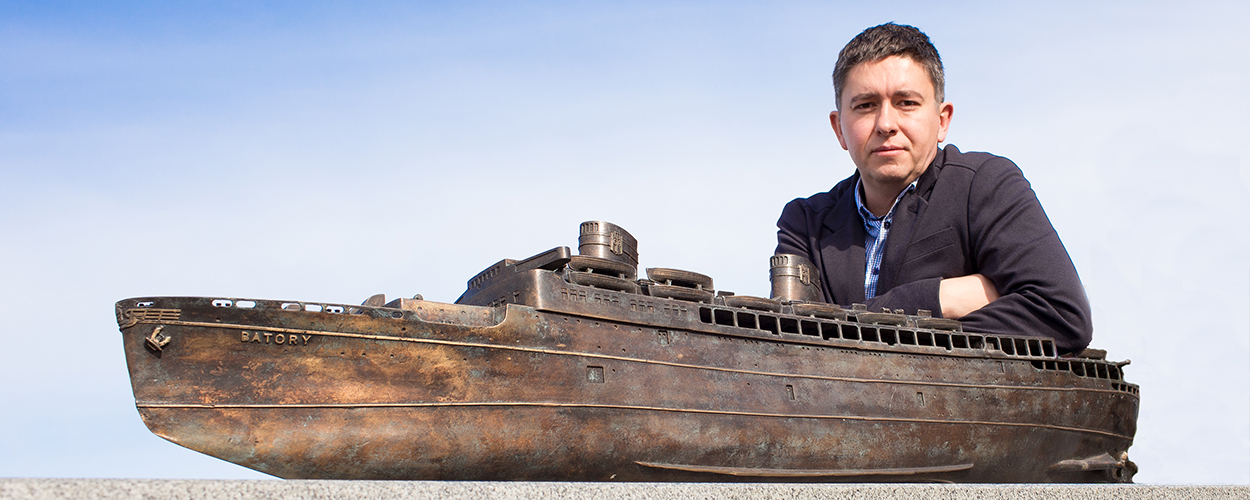 My name is Dominik Pactwa. For nearly twenty years I have been involved in genealogy, successfully searching both for my ancestors here in Poland and for descendants of many relatives who migrated to the USA in early 1900s. At some point I also began supporting others in their family research. Over the years I dealt with numerous cases of emigrants who left Poland to settle in the USA, Canada, Brazil, Argentina, Australia and other countries. As the result of my research many families reunited after years of separation. It was hugely rewarding to me and made emigration an area close to my heart. I have also had the experience of living abroad. I spent 4 years in the United Kingdom and completed a post graduate course at Manchester Metropolitan University.
In 2015 I began a close cooperation with Emigration Museum in Gdynia. I regularly conduct genealogy workshops and consult on cases of individuals whose relatives emigrated from Poland years ago. Every now and again I am also involved in cultural events such as The Polish Diaspora and Poles Abroad Day (celebrated on May 2) or the Museum's opening ceremony.
I am a member of Pomeranian Genealogical Society. In 2018 I represented the Society at the National Genealogy Conference in Brzeg, Poland. The presentation I delivered focused on emigration from Poland and the use of information recorded on passenger lists in genealogical research.
I cooperate with genealogists from many parts of Poland and they search for records and information locally. I also travel a lot myself. Besides national and church archives and parish offices, we visit clients' ancestral places, meet local people and listen to their stories. Our team is also supported by an artist and professional translators.
My Polish Ancestors' services are used mainly by descendants of emigrants from Poland. We help them search information about their Polish roots, heritage and current lineage in Poland.
Another group are Poles, whose relatives and ancestors emigrated from Poland and settled abroad – temporarily or permanently. We help them uncover the stories and search for relatives scattered all over the world.
We are passionate and fully commited to genealogy and will help you search for your Polish ancestors with diligence and integrity.